Robotics & Electric Circuit Inventions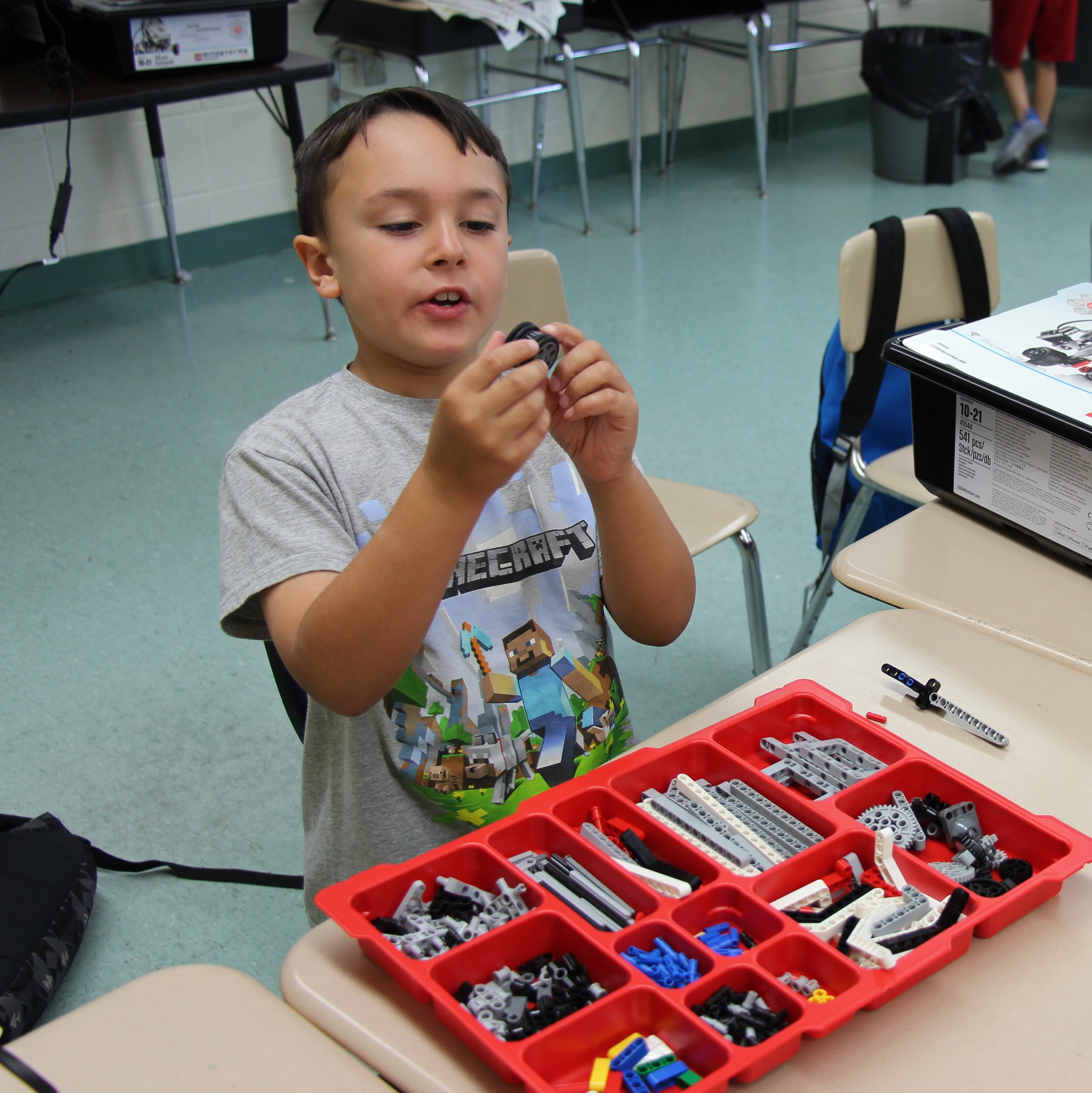 Come join us in building exciting projects such as building a Clawbot, Mechanical Catapult, burglar alarms, doorbells, and much more! All parts are mounted on plastic modules and snap together with ease. Participants will also learn how to color code an Ozobot robot and create a maze for the Ozobot to travel through by reading code. This engaging program makes learning electronics easy and fun with Snap Circuits and Ozobots.
Ages: 8 - 12
Dates: June 27 - July 1
Member Fee: $203
Non-Member Fee: $213
---
Make & Take Camp
Do you like building things? Do you like to create different inventions? If the answer is yes, come join us for this fun camp! Throughout all projects, we will emphasize the engineering design process, creativity and the importance of collaboration. Included in this session will be use of Legos and K'NEX.
Ages: 8 - 12
Dates: July 5 - 8
Member Fee: $203
Non-Member Fee: $213
---
Rocketry and Flight
Do you have a knack for learning about the ins and out of the science of rockets and flying? If yes, then come on out to this camp, it's not rocket science. In this camp we will be doing a plethora of lessons and experiments to further explore the mechanics behind rockets, the science behind the flying of them and an experience with drone flying. Experiments will include creating four different rockets and activities on how to furthermore increase the functionality. Try this camp and you'll have a blast!
Ages: 8 - 12
Week 6: July 25 - 29
Member Fee: $203
Non-Member Fee: $213
---
Exploring the Solar System
Explore a different side of STEM with this new program. As junior NASA explorers, students will study the solar system and outer space! With understanding of the international space station and charting the movement of stars and plants, students will start to understand how Earth has come to be where we are today. Participants who join will have the chance to see how the Earth relates to other planets, create exciting models/projects, and chart the stars over the weeklong camp.
Ages 8 - 12
Dates: August 1 - 5
Member Fee: $203
Non-Member Fee: $213