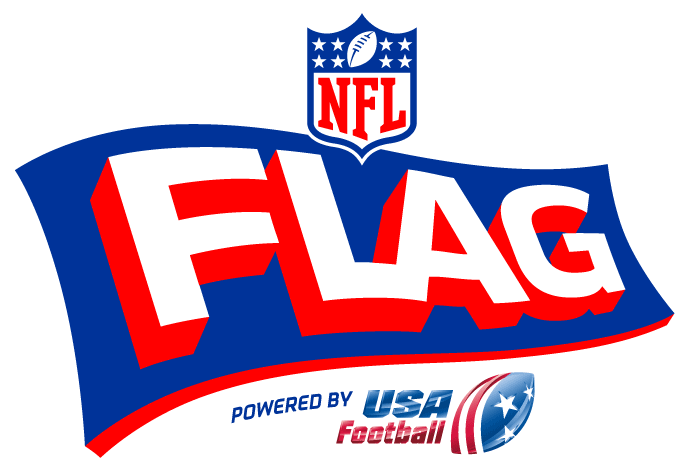 NFL FLAG Powered by USA Football provides opportunities for children to enjoy America's favorite sport. Players benefit by being physically active through non-contact, continuous action while learning the fundamentals of football, lessons in teamwork and sportsmanship. Children will have fun wearing NFL team jerseys and participate in weekly games.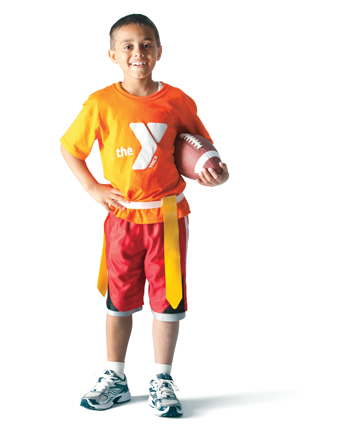 Volunteer coaches are needed. Contact Kyle Cookson at 203.440.1901 or kcookson@meridenymca.org.
Days:

Mondays & Wednesdays
Dates:

September 18 - November 6, 2023

Ages 5-7:

5:30 p.m. - 6:30 p.m.
Ages 8-10:

6:30 p.m. - 7:30 p.m.
Ages 11-13:

7:30 p.m. - 8:30 p.m.

Location:

Ceppa Field, 83 Gale Avenue, Meriden
Fee:

Full Members $75, Program Members $100
Hand sanitizer will be available for each team.
Each team will use their own ball, which will be cleaned and sanitized after each offensive possession.
Registration
1. If you already have an up-to-date membership, you can register online, by phone at 860.229.3787, or in-person at the New Britain YMCA.
2. If you do not have a membership yet or need to update your membership, please register in-person at the the New Britain YMCA.
Flag Football Photos
Visit our 2020 Flag Football photo album.
(Note: At the time of the Fall League, players were not required to wear masks. They are now required.)