Employees are your company's most valuable asset. Healthy employees equal a healthier bottom line.
Building a Healthy Workforce: Why Workplace Wellness is Vital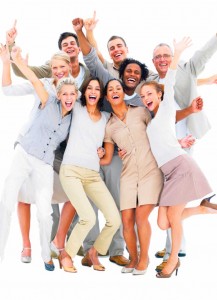 For employers, workplace wellness programs can:
Lower health care and disability costs
Decrease rates of illness and injuries
Enhance employee productivity
Reduce absenteeism
Improve morale, recruitment, and retention
For employees, workplace wellness programs can:
Increase well-being
Improve stress management
Lower health care costs
Source: CDC.gov
Solutions Built For You
Our expert staff will customize a plan to meet the health and wellness needs of your staff.
YMCA Programs
Weight Loss Challenge
Eating for Weight Loss
On-site exercise classes (Yoga, Pilates, ZUMBA, Boot Camp, & more)
Office/desk exercise programs
CPR and First Aid Certification
YMCA Services
Special membership rates
Fitness center management
Corporate sports challenges
Team building
Health fair participation
Free online health assessment
Health and wellness seminars (e.g., diabetes prevention)
To Learn More:
Contact Carrie Marquardt, Health & Wellness Director, at (203) 440.1925 or cmarquardt@meridenymca.org.