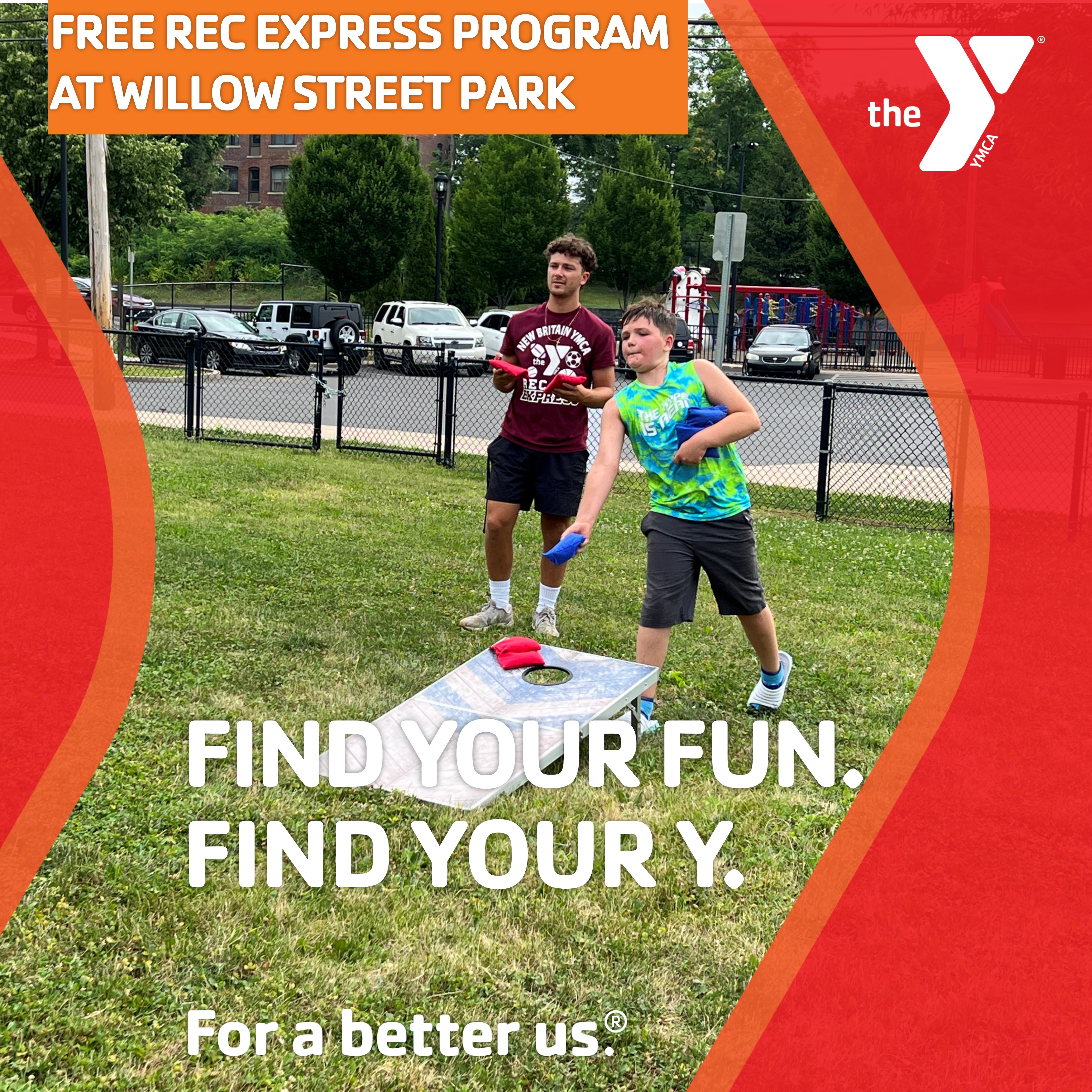 The New Britain YMCA is bringing the summer fun to you with Rec Express! Our qualified staff love working with kids as positive role models and look forward to lots of fun this summer.
This is a free summer program at Willow Street Park
Children can enjoy games, sports, STEM, enrichment, and arts and crafts activities while they are at the park.
This is a free drop-in program. It is not a summer camp. This program is not intended to be utilized as child care.
Children that are old enough to be at the park by themselves are welcome to come and go as they please.
Children that require a parent/guardian presence must have a parent/guardian there to be responsible for them.
Grades: K and up
Dates: July 5 - August 18, 2023
Days: Monday – Friday
Time: 9:00 a.m. – 1:00 p.m.
Location: Willow Street Park
Cost: Free
The program will not be held on rainy days.
Contact: The New Britain YMCA at 860-229-3787 for more information.
Join us for summer fun at Rec Express!