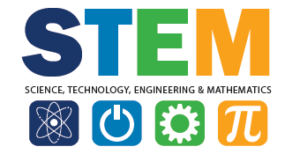 Engage your child's creativity with our STEM programs!
STEM programs are under the direction of Christopher Stone. Chris is the Director of STEM Academy. For more information contact him at cstone@meridenymca.org.
A Y membership is not required to sign up for the STEM programs listed below.
STEAM Engineering Challenges
This hands–on enrichment program is designed for students interested in deepening their knowledge of STEAM concepts through weekly engineering challenges that include Art connections.
Ages: 8-13

Dates: 11/27, 12/4, 12/11, 12/18 ,2023

Day/Time: Monday evenings, 6:00 to 7:00 p.m.

Cost: $28

Location: Meriden YMCA, 110 West Main Street
LEGO ROBOTICS 102

Join us for an exciting day of building robots with Legos! Participants will use Lego Mindstorms Educational Kits to build and program robots to overcome obstacles and challenges. This class is filled with hands-on building, programming, computer coding, and problem-solving. Experiences will be differentiated to meet the needs of beginners and those experienced with robotics.
Dates: Mondays, 1/8, 1/22, 1/29, 2/5, 2024

Time: 5:30 p.m. - 6:30 p.m.

Cost: $35


Location: Meriden YMCA, 110 West Main Street

Register: Call the Meriden YMCA at 203-235-6386.
GIRLS EXPLORATION IN STEM
Participants will be exploring topics such as coding, engineering, circuitry, and more! Girls will have the opportunity to connect with others who share the same interest. This class will explore coding platforms such as CS First and Scratch, and will also challenge participants to work together to accomplish a shared goal. This program
will be led by an all-female staff.
Date: January 10, 2024

Time: 5:00 PM- 6:30 PM

Cost: $10


Location: Downtown Meriden YMCA, 110 West Main Street
How To Register for Programs:
1. If you already have an up-to-date membership, you can register online, by phone at 860.229.3787, or in-person at the New Britain YMCA.
2. If you do not have a membership yet or need to update your membership, please register in-person at the New Britain YMCA.
---

Our STEM Academy programs have been recognized and awarded these very special grants. We are grateful for the support of these organizations:
2022 Tech Boost Grant
2021 Cox Charities Community Grant
2020 Cox Charities Community Grant
2019 Cox Charities Community Grant
2018 Cox Charities STEM Education Grant
2016 Cox STEM Education Grant
2015 3M STEM Education Grant
2012 Napier Foundation STEM Education Grant
2011 NASA Summer of Innovation STEM Education Grant