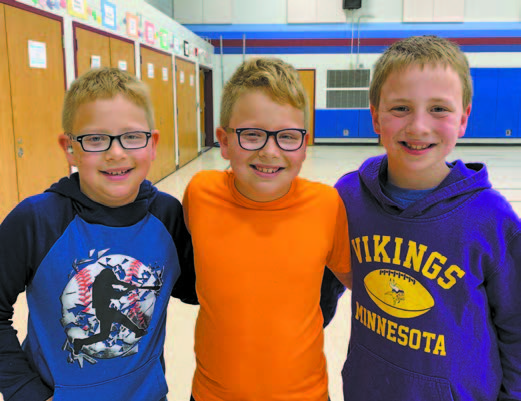 I went back to work the summer of 2016 and needed child care for my three boys. I chose Camp Thundermoon for my triplets because it has a good reputation, is close by and is affordable. My sons also go to the YMCA after school program at their elementary school.
They love both programs and so do I. They have so much fun with the staff that when I pick them up my boys often say "Why are you picking me up so early?"
I like the structure and all of the fun they have at Camp Thundermoon. The camp counselors are excellent at what they do. Donelle Daigle does a great job hiring the best staff.
I have been an on and off again member of the New Britain YMCA for 12 years. I always come back to the Y because it is a very comfortable environment.
I have recommended both programs to many people. The programs are great, reasonable priced, and the staff is excellent.
– The Westman Family
---
My kids first started with the camp program four years ago as Little Explorers and then at Camp Thundermoon. I was looking for a true summer camp program with great counselors and activities. The Camp Thundermoon staff is absolutely amazing. I can tell that camp director Donelle Daigle spends a lot of time picking just the right people for her staff.
My son Jack has had almost all female instructors throughout his school career and other activities. It has been great for him to have male role models at camp (the female counselors are also awesome.) These camp counselors have had a big positive impact on Jack. He wanted to be like all of them – the way he dressed, wore his hair, everything. Many of the counselors work in other Y programs coaching youth sports and also in the aftercare program. My kids have them as great role models in many of their activities. It is the true definition of community.
Every summer my kids come home exhausted and happy each day from camp. They love it and I do too!
My children also attend the after school program at Griswold. We started with the half day program and added from there. Amy has been wonderful and very accommodating of my work schedule and need to add days. My kids enjoy time with their classmates doing fun activities and have an opportunity to play while I finish my work for the day.
I recently recommended the after school and summer camp programs to my neighbor. These programs are so beneficial for the kids and their parents there is no question when someone asks me about the program – I tell them you should absolutely sign their child up!
– Jack and Marni, from their mother Pam Heeps
---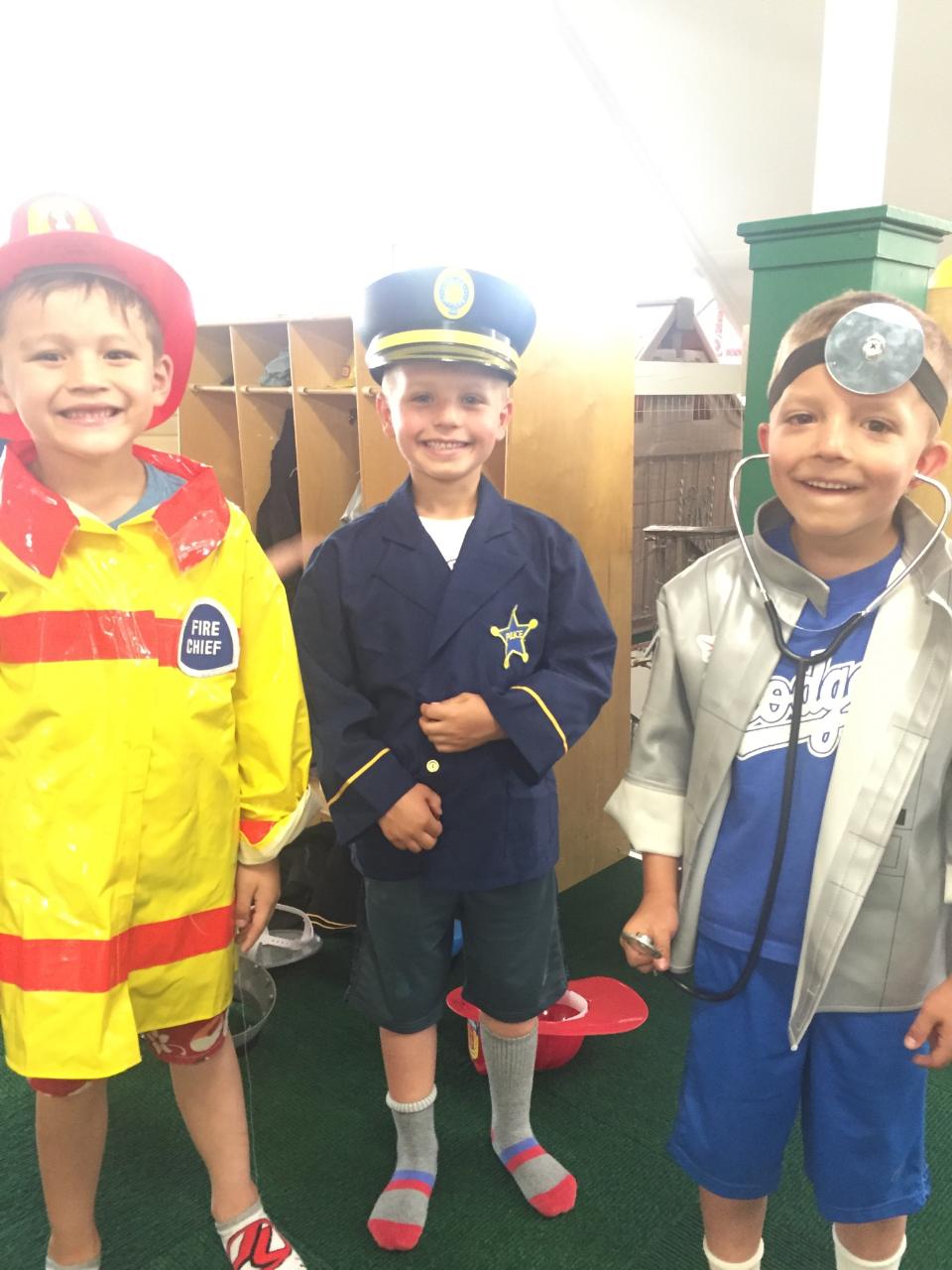 My Y story starts with my Dad. He was on the board of the Berlin YMCA and they saw a need for a summer camp for the children of our town. A few years later Camp Thundermoon was born and has been a great place for the children of Berlin and New Britain to spend their summers ever since.
My younger sister and I started there as campers and then worked for Camp Thundermoon as counselors every summer up through college. It was an amazingly rewarding experience for both of us and I am so happy that my kids now get to share in that experience as well.
My 11-year-old daughter Madelynn and her 8-year-old twin brothers Zachary and Brandon have done many programs at the Y, starting with Little Explorers and swimming lessons and moving on to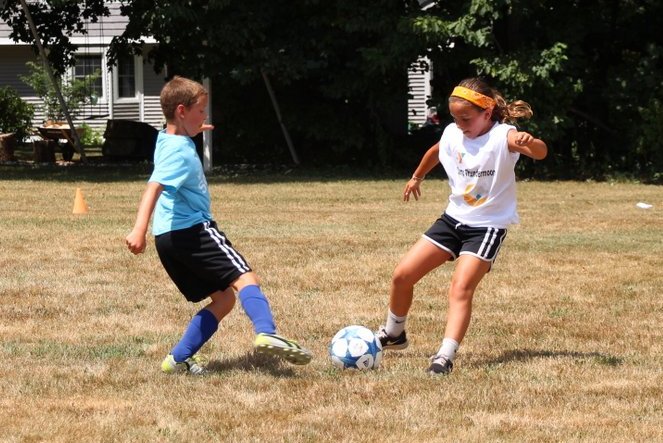 basketball and soccer. It was here that they began to develop their love of sports and their competitive spirit. They were taught the basic fundamentals of the game and more importantly about fair play and what it takes to be a
good teammate.
This winter my boys tried the Alton Brooks Basketball League for the first time and my husband Dan was an assistant coach. He met some amazing people and I think that he had just as much fun playing in the pick-up games with the other coaches after practice as my boys did.
The staff of the Y are amazing, caring and compassionate. You can see in their faces that they really love kids and have such a great time working with them. They always greet you with a smile and more importantly I love to see how my kids' faces light up when they see them. Their swimming instructor Miss Ashley is terrific. It is not easy keeping 2 eight-year-old boys engaged and focused for an hour but she manages to do this and keep them smiling at the same time. My daughter said that even though swimming lessons are boring to her, Miss Ashley always finds a way to make them fun. All three of my kids are confident and skilled swimmers now and for that I am grateful.
Last but certainly not least is Camp Thundermoon. My kids attend all summer and I love that they come home completely exhausted and in desperate need of a shower. I also love the diversity my kids get to experience here meeting wonderful friends from all different backgrounds. Their favorite part is participating in the specialty sports camps and getting to compete against Camp Mountain Mist of Meriden at the end of the session.
We have referred many, many people to the Y for various programs and it has and continues to be a great resource for our family.
– Andrea Sadowski & Family
---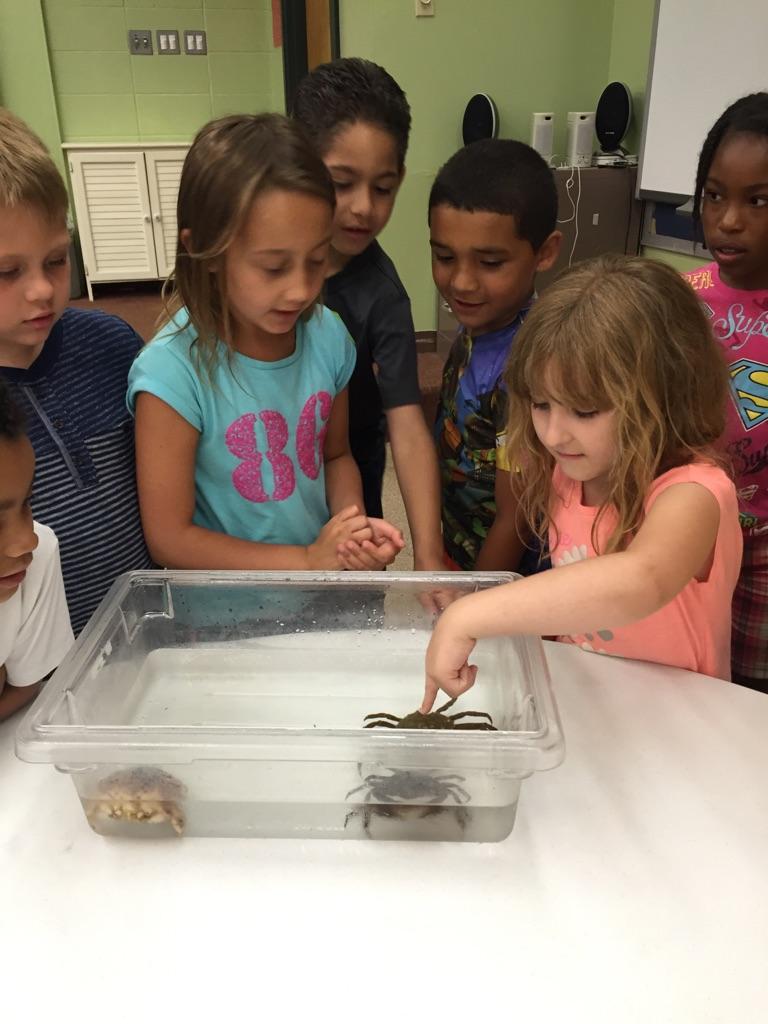 The Y came into our lives at the perfect time and has been wonderful for my daughter Emily. My daughter has difficulty focusing and the staff is absolutely wonderful with her. They treat her with respect, they understand how to work with her and truly care for her. They get her to be on task and give her many opportunities for positive interaction and help her with her social skills too.
Everything that the Y stands for the Y lives up to helping children and teens be better people. The swim staff, child care staff and the Camp Thundermoon staff are very professional. Emily loves summer camp so much that she stays there until the very last second of the last camp day so she could be with Miss D. Emily said, "I want to help kids. I want to be a camp counselor when I grow up." It does not get better than that.
– Kathy Lindeman & daughter Emily
---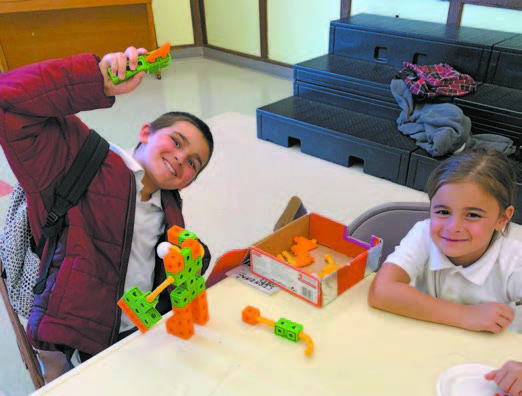 My children go to the Y after school program at North End Elementary School and they went to Camp Thundermoon last summer. Last summer, their father passed away suddenly. The Y staff has been wonderful. Everyone from the Y has been very caring. They were very sensitive to the situation, kept the kids busy, and made sure they were okay. My kids love Camp Thundermoon. Their favorite parts of summer camp are swimming and field trips. The counselors are really nice and the kids made friends.
A bunch of coworkers from my former job transferred their kids over to the Y based on my experience. My friend sent her daughter to Camp Thundermoon and now my daughter and her daughter are best friends.
The after school program is also wonderful, especially the homework help. I am a very busy single mom with a new job. I love that when I pick them up the kids have already completed their homework. That helps a lot.
I love the Y and the programs for my kids and would recommend them.
– Stacey Boccuzio and her children Angelo & Gianna Nauss