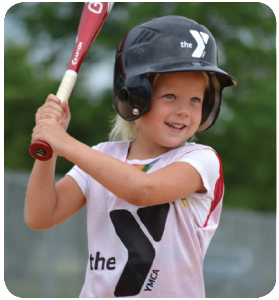 The YMCA is offering T-Ball for ages 3-6 years old. Children will have fun learning the fundamentals by participating in weekly drills and games. Please bring a glove for your child.
Dates: April 29 - May 27, 2023
Day/Time: Saturdays 10:00 - 11:00 a.m.
Ages: 3 - 6
Full Member Fee: $45
Program Member Fee: $65
Location: Meriden YMCA Gymnasium
For information on Youth Sports, please contact Kyle Cookson at 203.440.1901 or kcookson@meridenymca.org
How To Register for Programs:
1. If you already have an up-to-date membership, you can register online, by phone at 860.229.3787, or in-person at the New Britain YMCA.
2. If you do not have a membership yet or need to update your membership, please register in-person at the New Britain YMCA.