YMCA Camp Thundermoon
#BESTSUMMEREVER
At YMCA Camp Thundermoon our days are filled with great opportunities for friendship, learning and FUN! Our focus is within three key areas: Spirit (the Arts), Mind (Science/Reading), and Body (Health/Wellness).
Camp Thundermoon is held at the beautiful Mooreland Hill School campus in Kensington, CT. Our camp program will utilize various areas of the campus including indoor/outdoor spaces and full use of the athletic fields behind the building. There are lots of great spaces that allow for enhanced summer camp activities including a science lab and an arts & crafts building.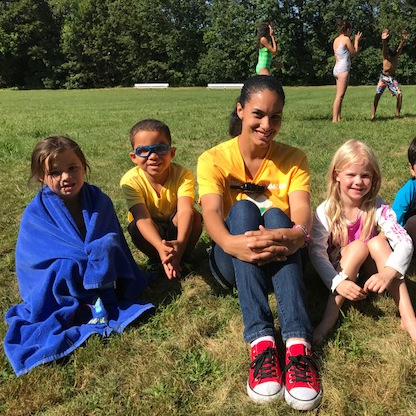 Kids are provided a safe environment, positive role models, and memories to last a lifetime. When you count on us, you can count on the best summer EVER for your child! Welcome to Camp Thundermoon…BOOM!!!
Summer 2018 will be the #BestSummerEver at Camp Thundermoon with new themes, and new specialty camps including four STEM camps, Sports, Art, Dance, Musical Theater and more!
Enter our Kids Coloring Contest for a chance to win a free week of summer camp!
How to save on camp:
Become a Y member! Y members pay lower camp fees.
Pay in Full Discount - Register for all 9 weeks and pay in FULL at the time of registration and receive 10% off your total camp fees.
Sibling Discount - 10% discount per week for 2nd child or more. Parents may choose to use this discount or the Early Registration Day discount when registering more than one child on Early Registration Day.
Save $20 on the STEM Camp of your choice when you register by May 31st!
This discount is for new registrations. STEM Camps include:

STEM Exploration Camp I June 25 – 29
Rocketry Camp July 2 - 6 (no camp July 4th)
Maker Camp July 9 -13
STEM Exploration Camp II August 13—17
Camp Thundermoon brochure and forms:
To see photos of the #bestsummerever click here for our Photo Gallery
Contact the New Britain - Berlin YMCA ›