Youth Basketball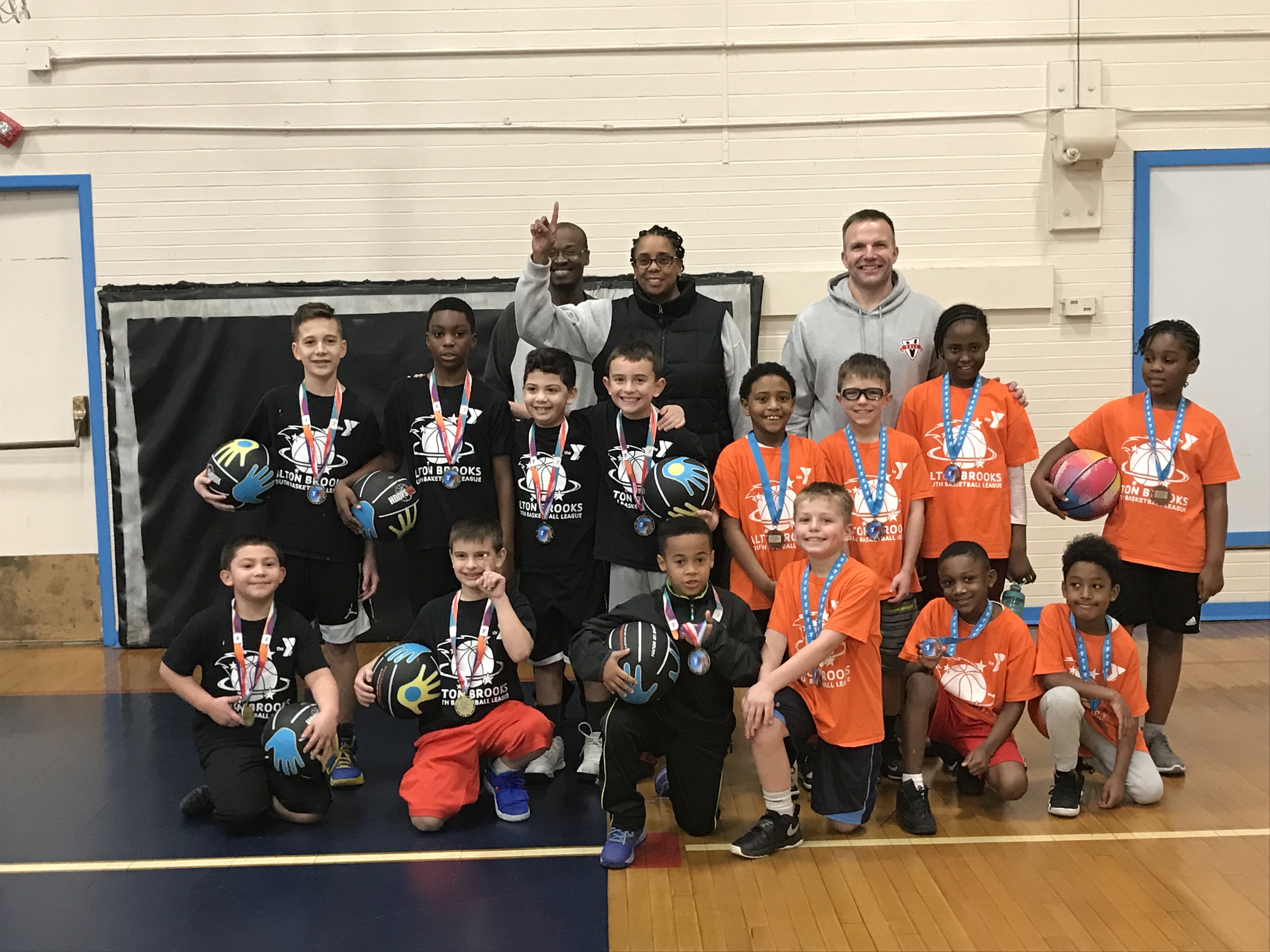 Alton F. Brooks Basketball League
Check out a video from the 2021 Season
Are you looking for a competitive basketball league for your child? Check out the Alton F. Brooks Youth Basketball League at the New Britain YMCA! This is a coed league with a weekly practice and Saturday games. All of the action takes place at the New Britain YMCA gymnasium.
Dates February 27 - April 10, 2021
Age 4-6 years old 9:00 - 9:45 a.m.
Ages 4-6 years old 10:00 - 10:45 a.m.
Age 7-9 years old 11:00 - 11:45 a.m.
Age 7-9 years old 12:00 - 12:45 p.m.
Age 10-12 years old 1:00 - 1:45 p.m.
Age 10-12 years old 2:00 - 2:45 p.m.
Full Member $25
Program Member $50
Safety Protocols:
Masks must be worn by everyone.
Temperature checks for everyone at the front desk upon entering the Y.
Hand sanitizer will be available for each group.
Basketballs will be rotated and cleaned.
No shaking hands, a different way to show sportsmanship will be used.
One spectator per participant will be allowed. Four socially distanced spots will be available on the bleachers for a total of eight spots. Bleachers will be wiped down in between games. All others please bring your own chairs. All spectators are required to be socially distant, 6 feet apart. A livestream option will be available for families.
For information on Youth Sports, please contact Justin Ferreira, Director of Youth Development for the Meriden-New Britain-Berlin YMCA, at 203-440-1901 or jferreira@meridenymca.org. We also have a Men's Basketball League.
Contact the Meriden YMCA Today ›