Berlin Before & After School Care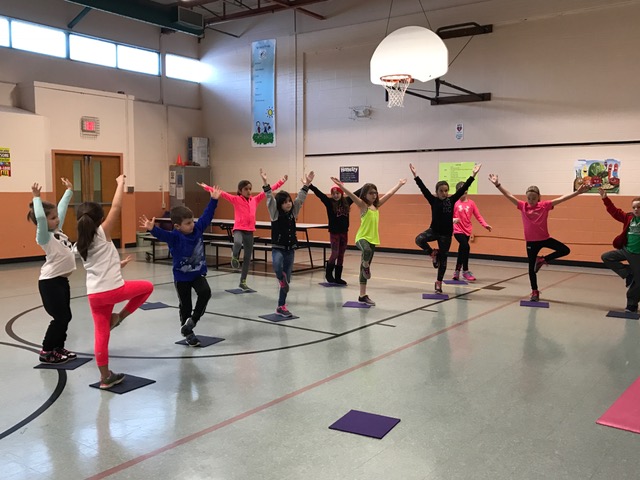 Before and after school care and half-day care is available in Griswold Elementary, Hubbard Elementary, & Willard Elementary Schools for students in grades K through 5. One to three day, five day and half day options are available.

Our well-trained and qualified staff will engage children in a wide variety of activities including sports time, arts and crafts, team building activities, outdoor time, cooperative games and more. Our programs focus on the fundamentals of the YMCA core values of Caring, Honesty, Respect and Responsibility.
The aftercare program schedule allows for homework to be completed and snack is included. A 10% discount is available to families with two or more children. Payments are made weekly through auto-draft accounts. Families must have a full or program membership with the New Britain-Berlin YMCA to enroll.
We are now offering yoga, musical theater, art, science and fitness enrichment classes for an additional fee. Please contact Amy at 860.357.2717 to learn more.
Schedule
Before Care – 7:00 a.m. to School Start
After Care – School Dismissal to 6:00 p.m.
Combo Care – 7:00 a.m. to School Start and School Dismissal to 6:00 p.m.
Half Days
On half days we provide care for those in the Aftercare program from the time school is dismissed until 6:00 p.m.
For those not enrolled in our weekly program, you can register for care on scheduled half days for only $25 per day. Preregistration is required.
No School Days
On scheduled no school days we offer Fun Days at an additional cost (not including major holidays).
Details are available two weeks prior to the no school day.
Snow Days
Delayed Opening - If your child's school has a delayed opening due to a snow day and you need child care, w

e offer Snow Delay opening care for $20 per child. Time: 8:00 a.m. to 10:30 a.m. when school starts. Preregistration is required.

Please call Amy for more information at 860.357.2717.


Registration Information
Register early and save!
To register, stop by our Welcome Center located at 50 High Street in New Britain or the Berlin YMCA office located at 362 Main Street in Berlin.
Please contact Program Director Amy Fitzgerald at afitzgerald@nbbymca.org or by phone at 860-357-2717 with any questions.
Click the links below to download the registration paperwork which will help ensure a speedy registration process!
Forms:
Contact the New Britain - Berlin YMCA ›