Massage Therapy

RELAXATION STARTS HERE
Massage has healing elements that boost the immune system, improves circulation, concentration, energy, self-esteem, and can contribute to a better sleep. Massage can impact your ability to cope with every day responsibilities and stressors in your life. As a preventative measure it can mean increased pain relief, mobility, and control of your health. Our Licensed Massage Therapist offers a variety of modalities to assist with stress reduction and relaxation, muscle aches and sports recovery. By appointment. Location: New Britain YMCA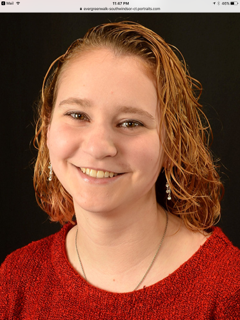 Nicole Mortimer is a licensed massage therapist. She graduated from Connecticut Center for Massage Therapy in Sept 2016. She strives to help people feel more relaxed and stress free. Nicole is proficient in Swedish massage (relaxation) and deep tissue. Nicole is looking forward to expanding her career by learning hot stone massage in the future.
If anyone is interested in scheduling a massage with Nicole, feel free to call, text or email. Best days for appointments are Mondays and Wednesdays, other days available with prior arrangement.
Nicole Mortimer, LMT
860-386-8244 nikki@massagebynikki.com
30-minute chair massage:
1 session: $35
3 sessions: $90
5 sessions: $140
60-minute table massage:
1 session: $65
3 sessions: $175
5 sessions: $280
90-minute table massage:
1 session: $90
3 sessions: $250
5 sessions: $400
Give your loved one the gift of relaxation. Massage gift certificates make great gifts!


Contact the New Britain - Berlin YMCA ›