STEM (Science, Technology, Engineering, Math)
"Look deep into nature and then you will better understand everything." – Albert Einstein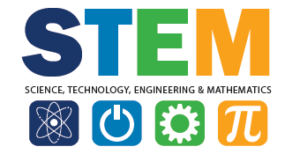 This innovative enrichment program is designed for students interested in deepening their knowledge of STEM concepts. Presented in collaboration with the Connecticut STEM
---
CODING WITH OZOBOTS
Did you know that computing related jobs is one of the fastest growing STEM related careers? Join us for an engaging introduction to computer science with coding and our Ozobot robots. Participants will code a robot both on paper with markers, as well as online through a web-based program called Ozoblockly.
Dates: 11/28, 12/5, 12/12, 12/19
Day/time: Wednesdays 6:00 - 7:15 p.m.
Location: CT STEM Academy, 91 Main Street, South Meriden
Fee: $30
Click this link to learn more about our 2019 CT STEM Programs.
---
AFTER SCHOOL STEM PROGRAMS
Join us for After School STEM Enrichment Sessions located at your school! This program is designed to deepen students understanding of engineering, technology and science. Topics may include robotics, rocketry, and weekly challenge engineering design challenges. This program is presented in collaboration with CT STEM Academy. Please see our website www.ctstemacademy.org for more information about our programming. Interested families may also contact Amy Fitzgerald for more details. Fall program flyers will be circulated in local schools.
---
STEM Summer Camps
We offer STEM summer camps at Camp Thundermoon and at Mountain Mist Day Camp. Please click on the links below for more information.
Contact the New Britain - Berlin YMCA ›