STEM (Science, Technology, Engineering, Math)
"Look deep into nature and then you will better understand everything." – Albert Einstein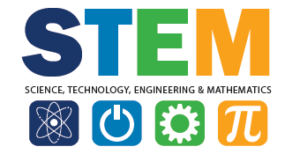 This innovative enrichment program is designed for students interested in deepening their knowledge of STEM concepts. Presented in collaboration with the Connecticut STEM
---
INTRO TO STEM AFTER SCHOOL PROGRAMS
Do you like to explore science, solve problems and use technology? If you do, then join the CT STEM Academy for an engaging session of exploring many different STEM Challenges both engineering and technology through hands-on investigations. Build, engineer, and explore many different science activities such as rockets, Ozobots, bridge building, and K'NEX!
Day/time: Tuesdays 3:30 – 4:45 PM
1. Willard Elementary School
Dates: 9/23 - 10/28 (No class 10/14)
2. Griswold Elementary School
Dates: 11/11 - 12/9
3. Hubbard Elementary School
Dates: 1/13/20 - 2/24/20 (No class 1/20 or 2/17)
Fee: $40
---
Click this link to learn more about our 2019 CT STEM Programs.
---
STEM Summer Camps
We offer STEM summer camps at Camp Thundermoon and at Mountain Mist Day Camp. Please click on the links below for more information.
Contact the New Britain - Berlin YMCA ›