STEM (Science, Technology, Engineering, Math)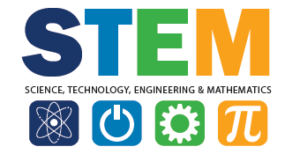 Engage your child's creativity with our STEM programs!
COTTON BALL CATAPULTS
Participants will build and conduct multiple trials as they launch cotton balls from their own catapults. Participants will keep their creations.
Ages: 8-12
Date: May 6
Day/Time: Friday 6:00 p.m. to 7:15 p.m.
Cost: $8
Location: New Britain YMCA
CHEMISTRY CREATIONS
Explore a different side of STEM with this new program. As junior chemists, students will study the substances that make up matter—everything that takes up space in the universe. They also study the changes that take place when substances are combined. These changes are called chemical reactions. Participants who join will have the chance to see how the properties of substances can make for exciting projects; some projects might include slime, foam dough, and lava lamps.
Ages: 8-12
Dates: May 13 and May 20
Day/Time: Friday 6:15 p.m. to 7:30 p.m.
Cost: $20
Location: New Britain YMCA
For questions about our STEM programs, please contact Christopher Stone, Director of STEM Academy.

Our STEM Academy programs have been recognized and awarded these very special grants. We are grateful for the support of these organizations:
2019 Cox Charities Community Grant
2018 Cox Charities STEM Education Grant
2016 Cox STEM Education Grant
2015 3M STEM Education Grant
2012 Napier Foundation STEM Education Grant
2011 NASA Summer of Innovation STEM Education Grant.
Contact the New Britain - Berlin YMCA ›