More for Your Family For Less Than You Think
At your YMCA, you get more for your family for less than you think. The Y is more than a gym, we are a cause, here to support our community and help your family live a happy, healthy life. Get more for your family at the Y.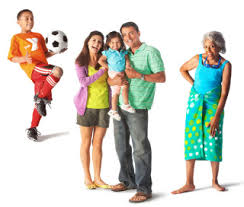 More Health...Improve your health and well-being through our healthy living programs. We have tons of great classes for adults included with your membership!
More Confidence...From Arts to Sports we nurture the development of children and teens and build confident kids.
More Family...Enjoy family time swimming and playing together.
More Support...Make lifelong friends and join a place where friendly staff go the extra mile for our members and cheer you on!
More Opportunity...We create brighter futures through our child care programs for infants, toddlers, preschool and before and after school programs.
More Welcoming..."Everyone is welcome. No one judged me here. No one cares what you look like and it is like a family." - YMCA member who has lost over 100 pounds
More Community...Reinforce positive values that you teach your children at home through volunteering and giving back to your community.
Learn more about membership:
Contact the New Britain - Berlin YMCA ›