New Britain YMCA Little Scholars
Now enrolling
New Britain YMCA Little Scholars
2150 Corbin Avenue, New Britain
(Infant, Toddler and Preschool)
Contact Allyson at 203-800-7925 or amiller@nbbymca.org for more information.
---
YMCA and Hospital for Special Care Collaborate on Child Care for Employees and Community
The Meriden-New Britain-Berlin YMCA and Hospital for Special Care have announced a new approach to providing child care on the hospital's campus. The hospital's Early Learning Center, located at 2150 Corbin Avenue, has become the New Britain YMCA Little Scholars Child Care.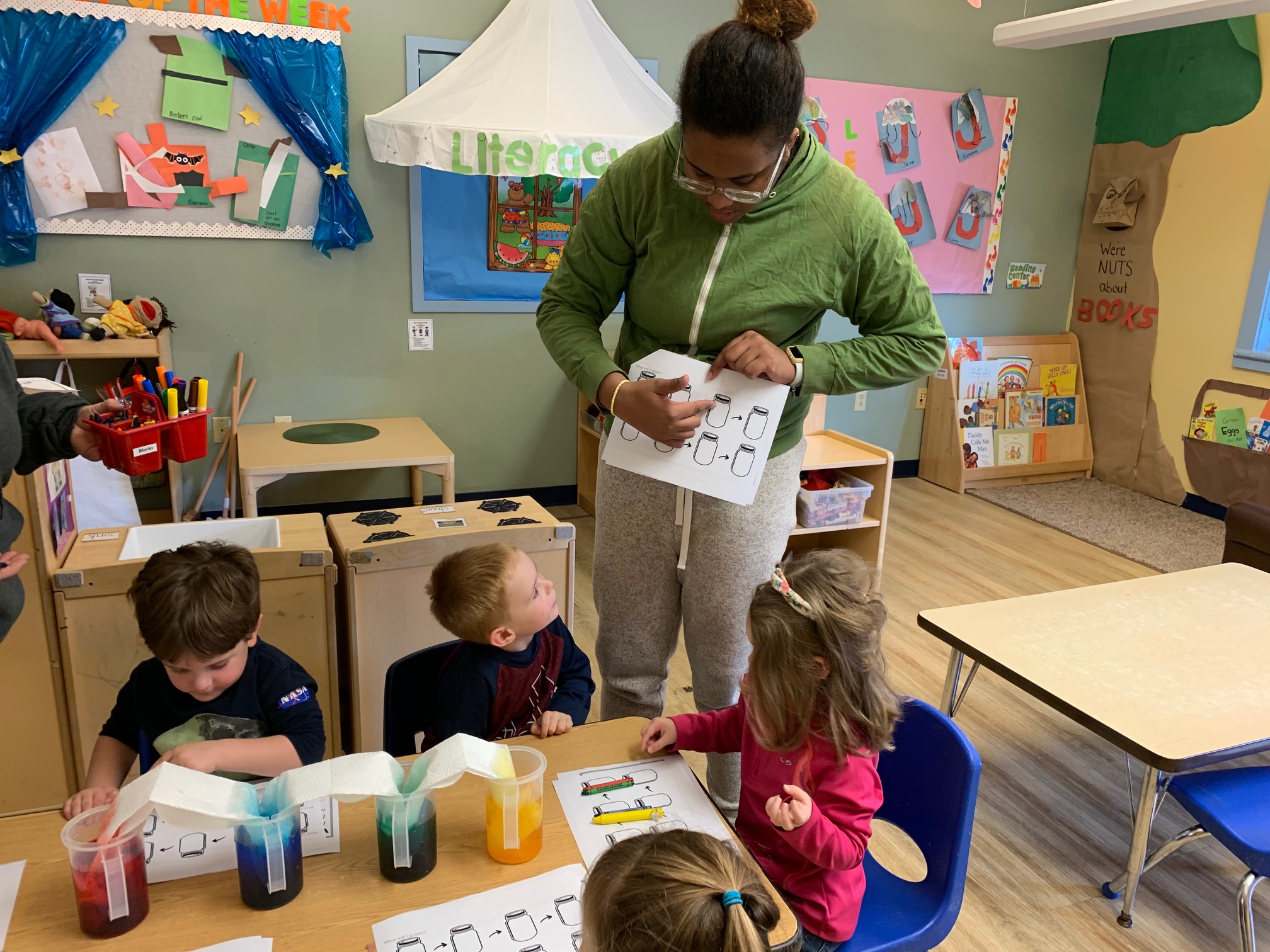 "The YMCA Little Scholars Child Care program provides the highest quality care for infants, toddlers and preschool age children available," said Nancy Martone, Vice President and Chief Administrative Officer of Hospital for Special Care. "We value their expertise immensely and are excited to see these services flourish. Having nurturing, affordable child care focused on early learning and development on site is a key benefit for our employees and our community."
The program, which serves up to 52 children in 5 classrooms, will be operated by the YMCA under a lease agreement. YMCA Little Scholars opened on September 3rd and is accepting new students for the toddler and preschool programs. YMCA Little Scholars offers sliding scale fees for the preschool program for families who qualify.
"This is a great example of community non-profits working together to maximize each organization's core expertise," said John Benigni, CEO of the Meriden-New Britain-Berlin YMCA. "The YMCA offers our years of experience providing safe, nurturing child care for local families in state licensed child care programs,while Hospital for Special Care focuses on the growing needs of patients with complex and chronic medical challenges."
Hospital for Special Care has partnered with several area non-profits including Good Cause Gifts, a Berlin based nonprofit that operates a gift store on the hospital campus. Good Cause Gifts Berlin store has also helped raise funds for YMCA summer camp scholarships.
"We look for alignment of mission and values," said Martone. "Collaborations like these reflect a thoughtful, responsible use of resources that benefit everyone in the community."
To learn more about the New Britain YMCA Little Scholars infant, toddler and preschool programs please contact Allyson Miller at at 203-800-7925 for more information.
Contact the New Britain - Berlin YMCA ›